In the year 1999 Mr. Gona Madan Kumar founded Clarity Enterprises for one sole purpose – to provide only the best.
Starting out with dealing in just parboiling machinery, we have now grown to cater to All rice milling needs. Ranging from Color Sorters to Grain Dryers and various other equipment, we are now a leading rice mill machinery supplier and service expert.
Our journey over the years has taught us that only one thing matters above all – your satisfaction. We are one of the very few firms in the Telangana region to provide machine repair services within a day of placing the request. Through every step that we take we want to grow with you and be easily accessible to our customers at any point of time. Our unrelenting quest to provide only the best is just so that our customers are happy, that is what keeps us going.
With over 30 years of experience in the rice milling industry, Mr. Madan Kumar has grown and learnt everything there is to know about Rice Mills. Starting out in 1987 at Suri Engineers Pvt. Ltd. as a salesman. And later in 1994 he worked as the Regional Sales Manager for the Telangana region at Mill More which helped him realize that customers needed more efficient rice mill machines. Being the risk-taker and a man with vision that he is, he quit his job at Mill More and established "Clarity Enterprises" in the year 1999, and has grown to where he is now. 
Mr. Madan has always believed that ideas are like little children – they need to be produced, nurtured, labored upon and brought to life, and that what you do with these ideas dictates where you go in life.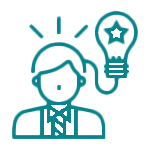 Over 33 years of Industry Experience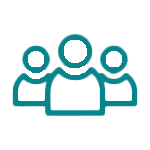 Access to Large Network of Customers in the same field
Personal Quality Service Assurance
Local Area Expert from Telangana and Karnataka
We Know Everything There Is To Know About Rice Mills Let Us Help!